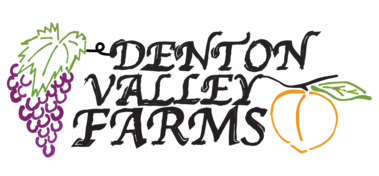 School Field Trips




Available April-August & October

Mondays-Fridays only

Tour of the farm and some information about the produce growing at the time (content of information will be based upon age group of the students)

Hay ride on tractor & trailer through the woods area (if your field trip time permits this)
In October, the children will have access to the pumpkin patch and the yard games we have set up there.


Your students may bring a sack lunch to have a picnic on the grass out back of pavilion. Teachers are responsible for making sure trash goes into trash cans and DVF staff will dispose of the trash.

Cost per child is $2

Teachers and bus drivers are free, parents are $2/person

20 person minimum

You may also add a homemade ice cream cup for an additional $2/ child.

For the month of October you can add a mini pumpkin for each child to take home at an additional $2/ child.



Plan on 1.5-2 hours for the tour, which includes time to eat lunch at the farm.

Or 1-1.5 hours if you will not be eating lunch. Exact time frame is based upon size of the group.

Plus, bus travel time to and from our farm of about 25 minutes from Abilene, or longer from other towns.


OUR DATES ARE FILLING UP QUICKLY.

HERE IS WHAT WE HAVE AVAILABLE AS OF OCTOBER 3RD AT NOON

WE ARE FULLY BOOKED FOR FALL FARM TOURS, BUT DON'T FORGET ABOUT US FOR NEXT SPRING IN APRIL WHEN WE HAVE STRAWBERRIES GROWING OR NEXT SUMMER TO SEE BLACKBERRIES, PEACHES, AND MORE!





Please fill out this information sheet and return it to us at least 1 week prior to desired field trip date.

-----------------------------------------------------------------------------------------------------------------------------------




School/ Organization: ________________________________________________________________

Name of Teacher or person in charge of trip: _____________________________________________

Contact information: Phone ___________________________________________________________

Email ___________________________________________________________

Desired date of field trip: _____________________________________________________________

Approximately how many students will attend: ___________________________________________

What age(s) or classes will be coming: __________________________________________________

Additional requests? ________________________________________________________________

Ice cream cups (quantity) - Summer Flavors Peach ______ Vanilla Bean______

Fall Flavors Chocolate ______ Pumpkin Spice_______

Mini Pumpkins (quantity) _____________________